Gastrin (the ancient sweet of Crete)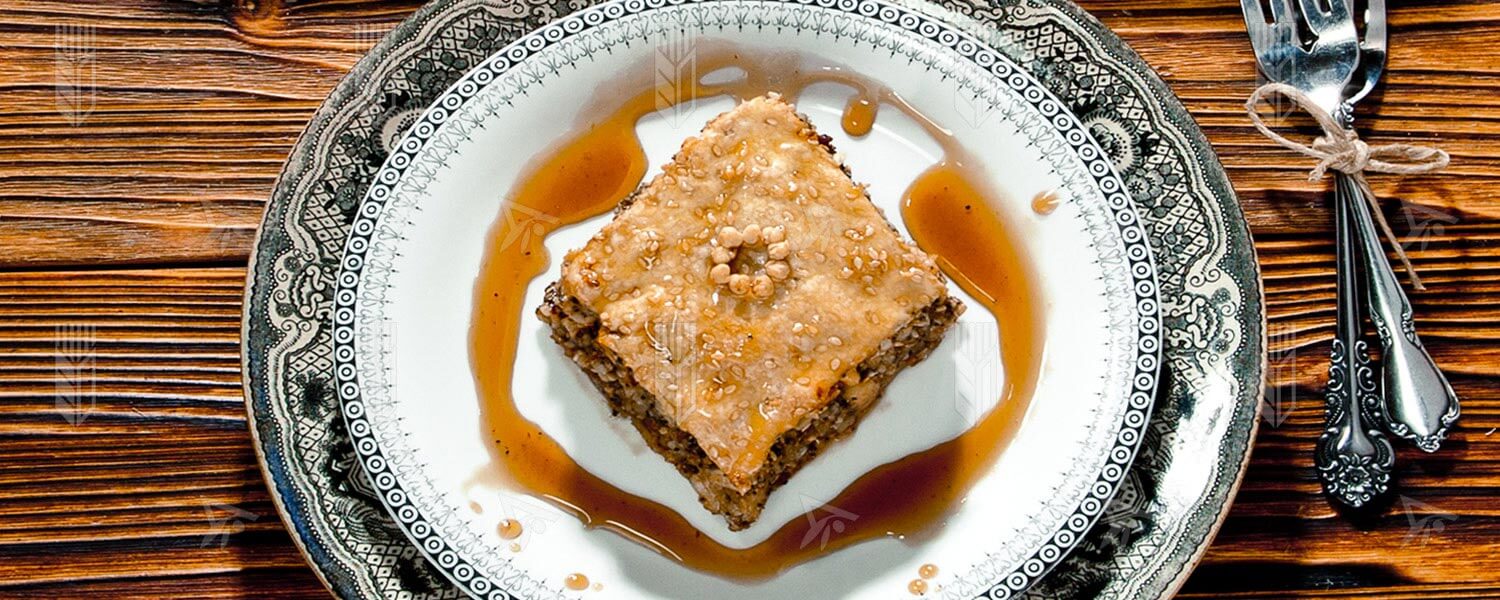 For the pastry:
Flour Mills of Crete for Cretan pastry and pies: 500gr.
Water: 1 cup
Extra virgin olive oil ABEA: 4 tbsp
Salt: 5 gr. (1 teaspoon)
Lemon juice: from 1 lemon
Roasted sesame seeds: 100 gr.
For the filling:
Crushed walnuts: 300 gr.
Crushed hazelnuts: 300 gr.
Roasted and crushed almonds: 300 gr.
Roasted and crushed sesame seeds: 100 gr.
Poppy Seeds: 100 gr.
Pepper: 2 gr. (1/2 teaspoon)
Honey: 1/2 glass
IMPLEMENTATION
Mix all the ingredients for the pastry well, until it becomes a soft dough, divide it into three parts and spread it with the rolling pin. Mix the filling ingredients well and divide them into two parts. In a greased pan, spread a pastry sheet and add half the filling. Spread the second sheet on top and add the rest of the filling then cover with the third sheet. Wet the pastry with a little water, sprinkle with sesame seeds and carve into diamonds. Bake in a medium oven for half an hour. Prepare the syrup and when it cools down a bit, pour it over the desert.