Leek pie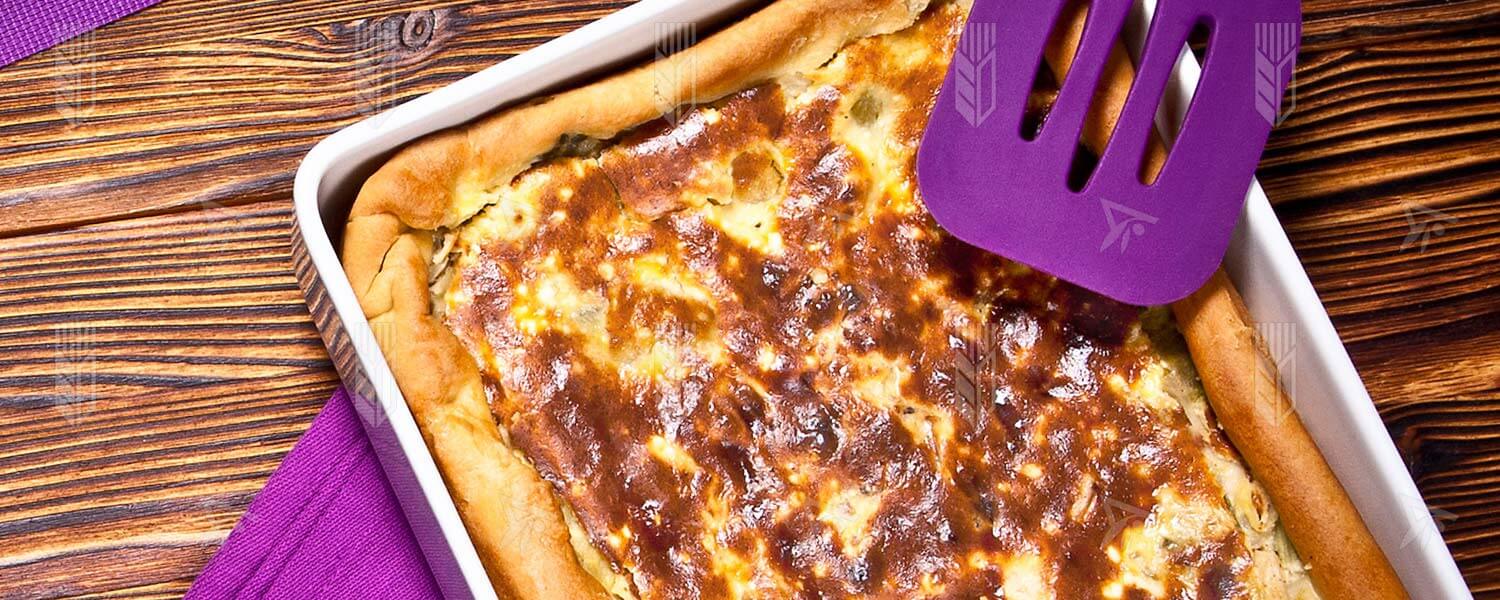 For the pastry base:
Flour Mills of Crete for Cretan pastry and Pies: 300 gr. (1 & 1/2 cup)
Baking powder: 20 gr. (4 teaspoons)
Drained yogurt: 150 gr.
Milk: 120 gr. (8 tablespoons)
Extra virgin olive oil ABEA: 90 gr. (6 tablespoons)
For the filling:
Extra virgin olive oil ABEA: 40 gr. (3 tablespoons)
Onions: 200 gr.
Garlic: 1 clove
Leek: 2 kg
Eggs: 4
Milk: 200 gr. (3/4 cup)
Myzithra cheese: 200 gr.
Salt, Pepper, Nutmeg
IMPLEMENTATION
Mix all the ingredients for the pastry to create a soft dough then let it rest. Cut the leeks into 1 cm slices and put them in boiling water to cook. Finely chop the onion and the garlic then fry them in the oil and at the end add the leeks after draining them well. Let the mixture cool. Beat the eggs and add the milk and mizithra. Add the two mixtures together. Season with salt and pepper and grate a little nutmeg. Spread the dough in a well-oiled pan and then add the mixture. Bake at 200C for about 30-40 minutes.