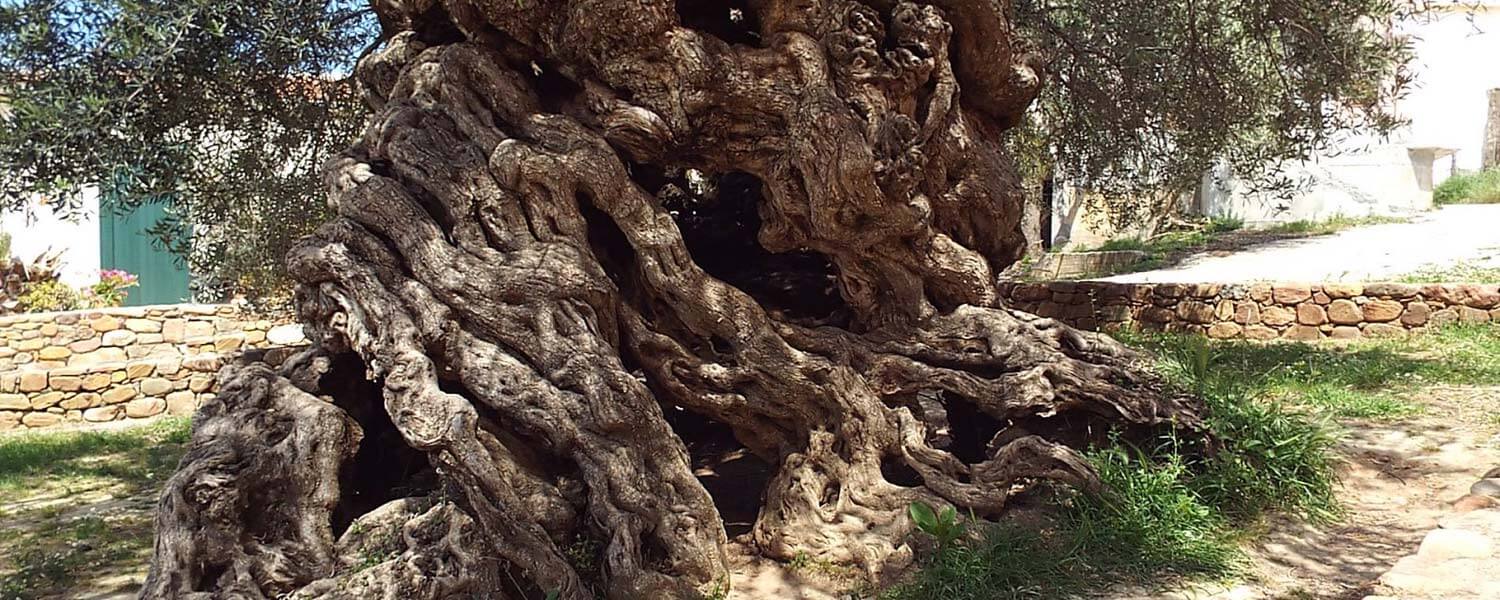 THE MONUMENTAL OLIVE TREE AT VOUVES
"… If you touch that olive tree
you will say that you are touching a tree.
But I will hear through its veins
the buzz of the centuries that formed it"
(Theodosis Pieridis)
All trees number their age in decades; the olive tree numbers it's own in millennia. Symbol of immortality, perennial tree, strong and proud, resembles man in the resistance and defiance against the harsh conditions of the times.
In the village of Ano Vouves Kissamou Chania, one can admire the oldest recorded olive tree in the world, proclaimed as a natural monument, according to the 603 / 02.17.1997 decision of the General Secretary of the Region of Crete. Although scientists can not be absolutely sure, its age is estimated between 3000 and 5000 years and still remains alive, fructifying until today. It had as a base a wild olive tree, and then became domesticated by humans via Tsounati variety. Its bole, chiseled by time as a sculpture, has a circumference of 12.5 meters and a diameter of 4.6 meters.

The first olive tree that Idaios Hercules transplanted for the ancient Olympic Games in ancient Olympia, was brought from the village of Vouves. It was from the branches of the monumental olive tree of Vouves that the wreath with which the winner of the Olympic marathon in Athens 2004 was honorary crowned, by decision of the organizing committee; so was the wreath for the relative winner of Olympic Games in Beijing 2008.
Just like cultural monuments, so the natural monuments bear the fingerprints of history of each land. Next to the monumental tree, the Olive Tree Museum of Vouves was founded, in order for visitors to learn about the tradition of olive cultivation in Crete. The museum houses tool exhibits for traditional olive harvesting before the mechanization of cultivation and production, from antiquity to the mid-20th century.