Kalitsounia of Chania (with flour for the pastry sheet)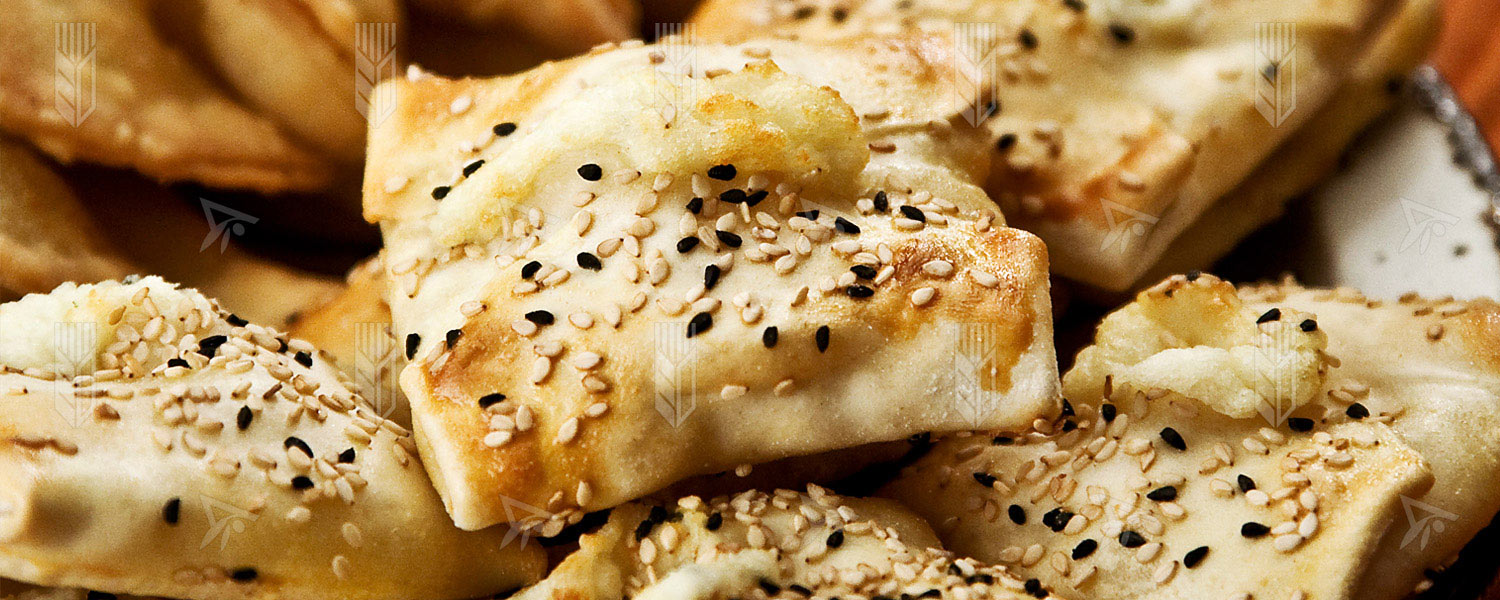 For the pastry:
Mills of Crete Flour for Cretan sheet and pies: 1,500 gr. (1½ package)
Water (lukewarm): 750 gr. (2 ½ cups)
Tsikoudia: 125 gr. (1 cup)
Extra virgin olive oil ABEA: 90 gr. (6 tablespoons)
Lemon juice: from 1 lemon
Salt: 8 gr. (1) teaspoon)
2 beaten eggs for glaze
Sesame for sprinkling
For the filling:
Myzithra Haniotiki (Cretan Soft White Cheese): 1½ kg
Tyromalama (Chania Mozzarella) trimmed 500gr
Grated thyme: 500 gr.
Eggs: 2 medium
Mint: 1 bunch
Salt: 8 gr. (1 teaspoon
IMPLEMENTATION
For the dough, mix all the ingredients together, cover it and let it rest for about an hour. To make the filling, wash the mint, let it drain and chop finely. Grate the Tyromalama and let it drain like the mizithra (should this be removed?). Mix the cheeses with the eggs, salt and mint. Spread the sheet to a medium thickness and cut it into round pieces. Take the filling with a wet teaspoon and put it in the middle of the dough. Fold the 4 ends inwards forming a pouch, leaving a little of the filling in the middle. Glaze the kalitsounia with the eggs and sprinkle with the sesame seeds. Place the kalitsounia in a large oiled pan and bake in a preheated oven at 200C for about 20 minutes, until golden brown.