Sweet pumpkin pie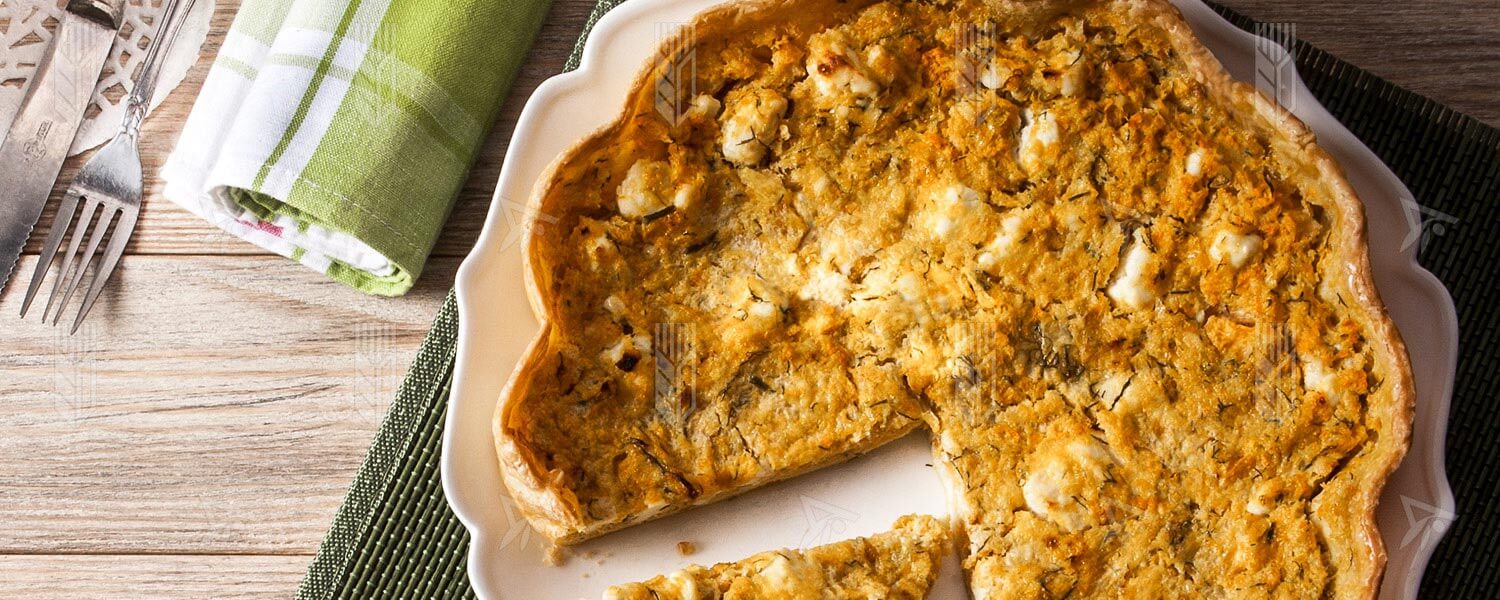 For the pastry:
Mills of Crete Flour for Cretan pastry and pies: 250 gr.
Butter: 125 gr. (1/2 package)
Strained yogurt VERO CRETE: 100 gr. (1/2 cup)
Egg: 1
Salt: 2.5 gr. (1 teaspoon)
For the filling:
Coarsely chopped pumpkin: 500 gr. (3 & 1/3 cups)
Chopped onions: 1
Chopped leeks
Grated carrot: 1
ABEA Extra virgin olive oil: 60 gr. (1/4 cup)
Feta cheese: 250 gr.
Whole cow's milk: 60 gr. (1/4 cup)
Finely chopped dill: 60 gr. (1/2 cup)
Eggs: 2
IMPLEMENTATION
In a bowl, mix all the ingredients for the pastry until it becomes an elastic dough.  Wrap it in cellophane and leave it in the fridge for 15 minutes. Heat the oil in a pan and fry the leeks and onion and then the pumpkin with the carrot until they soften. Season with salt and pepper. In a bowl, mix the cheese filling. Beat the milk with the eggs and add them to the filling. Spread the dough for the pie with the rolling pin to produce a sheet, then place it in a well-oiled pie dish. Pierce it lightly with a fork. Add the filling of the tart and bake in a preheated oven in the air at 170 C for 35-40 minutes until the pie is golden brown.