Sfakian meat pie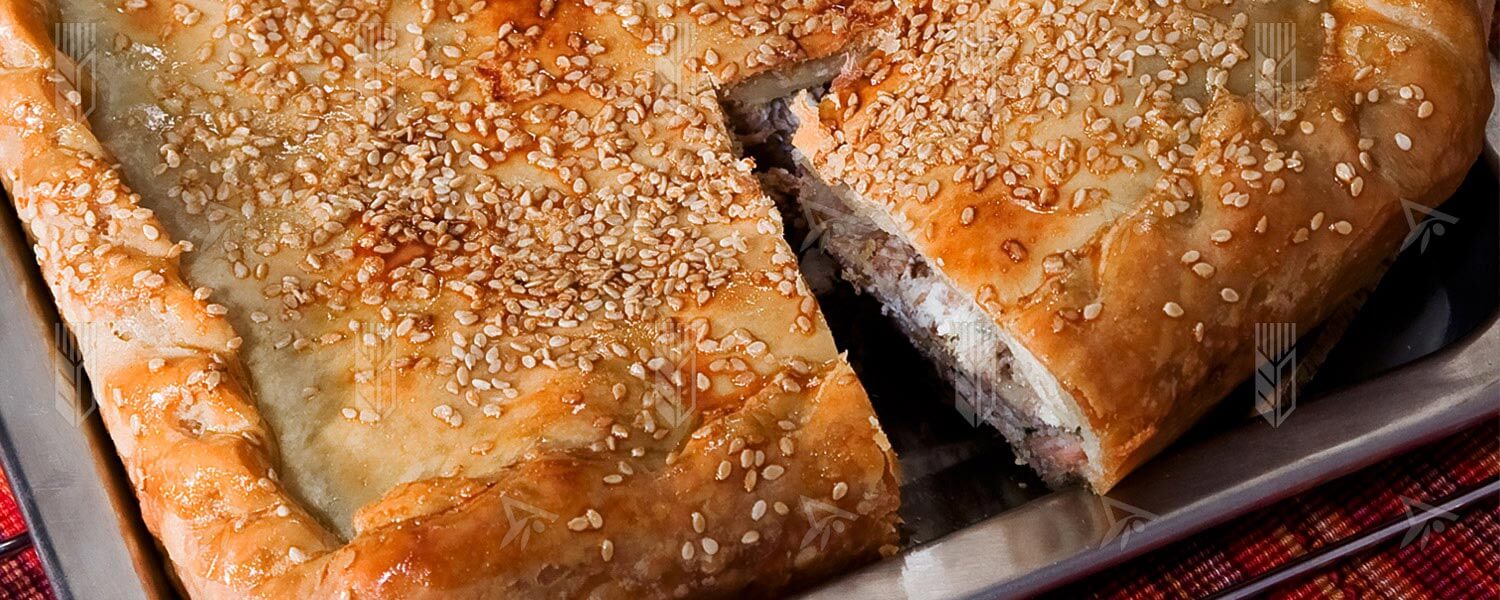 For the dough:
Flour Mills of Crete organic: 700 grams
Yeast: 20 gr.
Yogurt: 200 gr.
Meat broth: 1 glass
Extra virgin olive oil ABEA: 1 glass
Sesame
Salt
For the filling:
Sweet mizithra cheese: 2 kg
Meat: 1 kg of lamb
Myzithra cheese: 1 kg
Staka: 45 gr. (3 tablespoons)
Butter: 45 gr. (3 tablespoons)
Lemon juice: from 1 lemon
Salt, Pepper, Oregano
1 egg beaten for glaze
IMPLEMENTATION
Boil the meat for 1 hour. Remove and cut the meat into small pieces. Add salt, pepper, oregano and lemon. Make the dough by first dissolving the yeast in warm milk and adding a little of the flour. Leave it to rise and then add the rest of the ingredients and knead well. Spread it into 2 sheets half a centimeter thick and put one on the bottom of a well-oiled pan. Spread one third of the mizithra, then half the meat on top and then layer the other third mizithra, add the rest of the meat then top off with the rest of the mizithra. Finally, spread the butter and the staka. Cover the mixture with the second pastry sheet, folding the edges of the bottom sheet and pressing them with your fingers to close it well. Glaze with the egg and sprinkle with sesame seeds then slowly bake the meat pie in the oven (180oC) for about 1 hour.