Tart with Tomatoes and Vinegary Sausage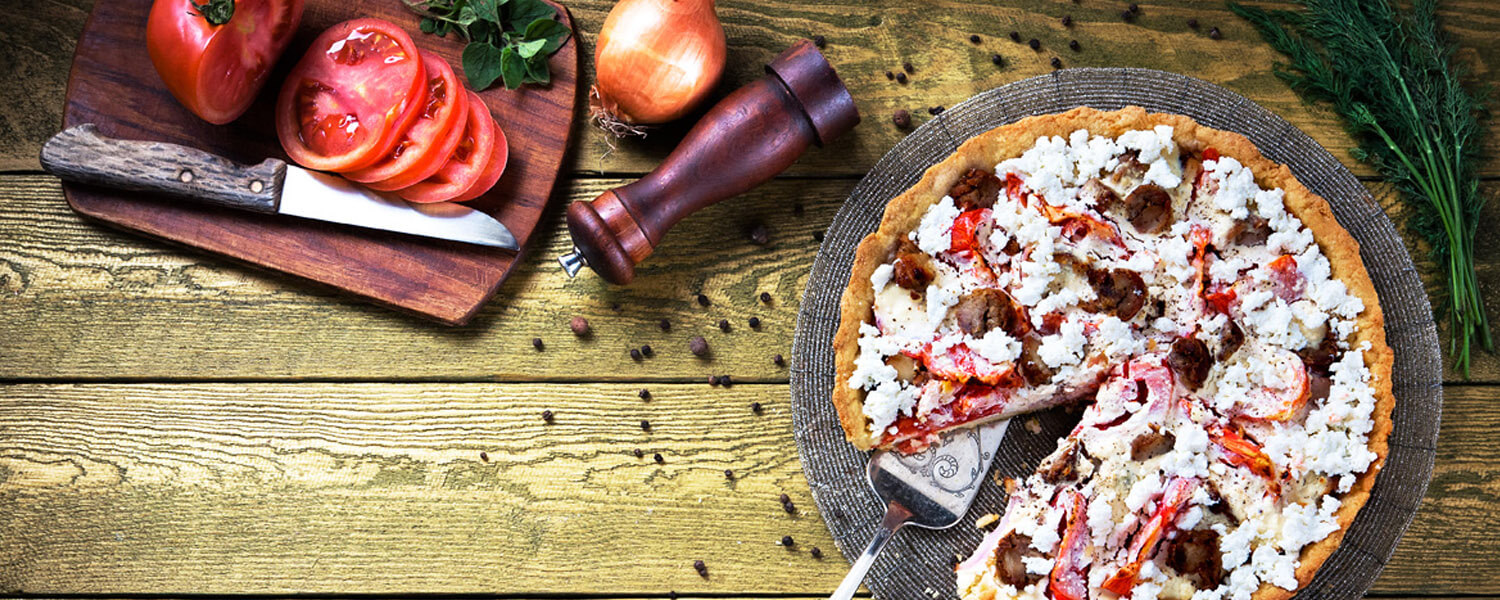 For the filling:
0.5 kg tomatoes
200 gr vinegary sausage
100 gr anthotiro cheese
100 gr feta cheese
salt
pepper
3 eggs
200 gr Goat yogurt VERO CRETAN
100 gr Cow Milk VERO CRETAN
IMPLEMENTATION
In the mixer, we put the ingredients for the tart and we whip up until it becomes a dough. We roll out the dough in the tart form, we make small holes at the bottom with a fork and we bake at 180 ° C for 15 minutes. In a baking pan with olive oil and salt pepper, we bake the tomatoes cut into quarters. In a utensil, we whip up the eggs with the yoghurt and the milk with a little salt and pepper. Once the tart has been baked, we put the tomatoes and we put the sliced sausage and the cheese cut into small cubes on the top. We bake at 170 ° C for 20 minutes.