Chickpeas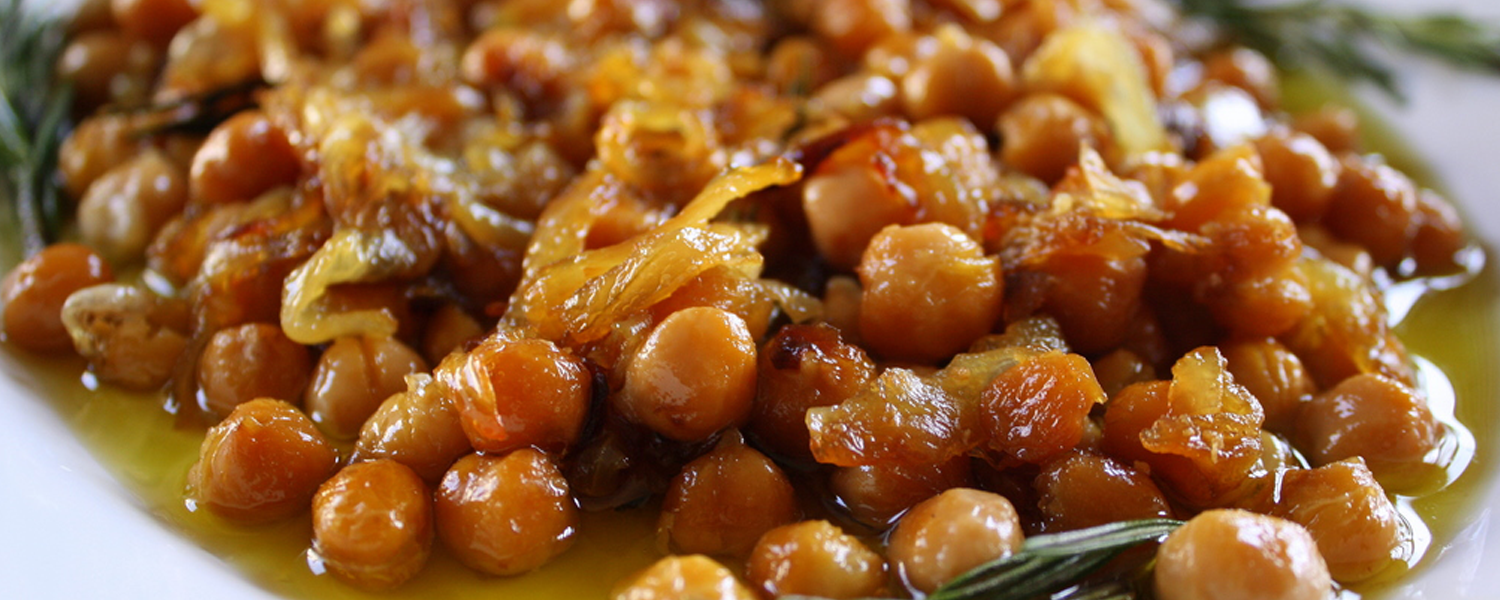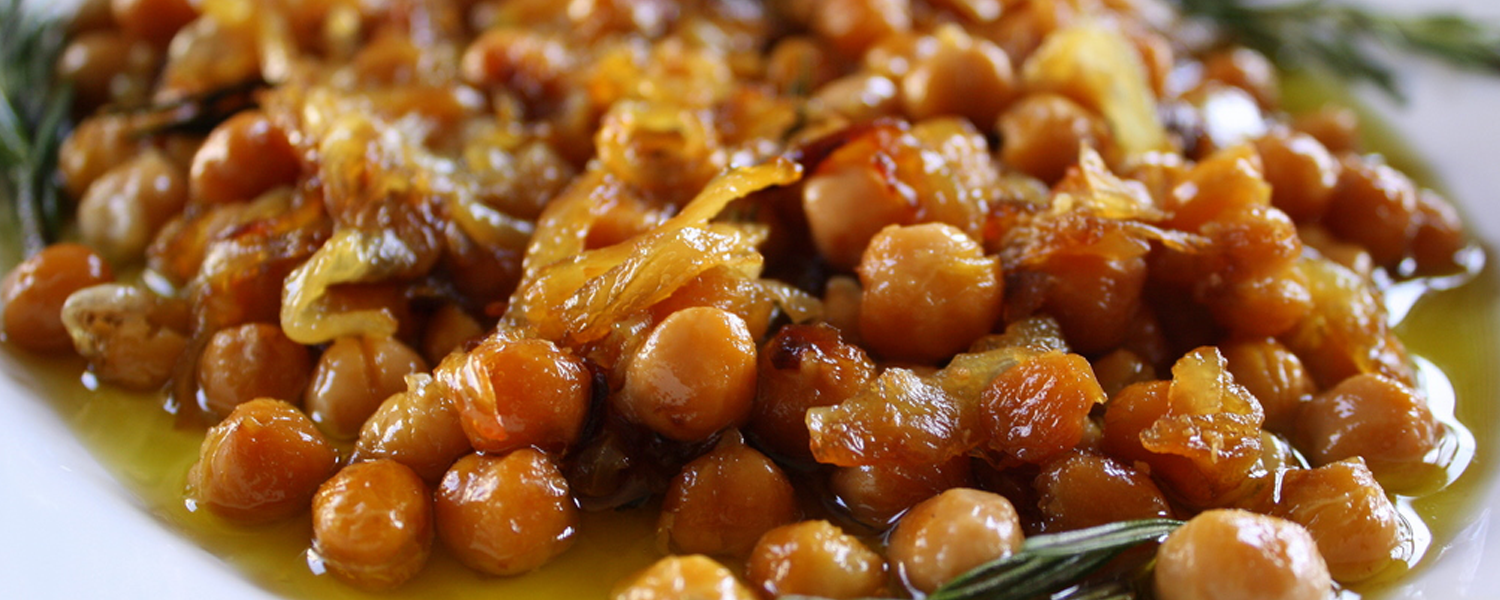 3 sprigs of fresh rosemary
2-3 small hot peppers or 1 tbsp. boukovo red peppers
salt and fresh ground pepper
IMPLEMENTATION
Soak the chickpeas in hot saltwater for 24 hours.
The next day, strain them and put them in a large pot. Fill it with fresh water and cook over high heat. Remove the foam that will form on the surface. Let the chickpeas boil for a while, about 1 hour. Strain and set aside.
Preheat the oven to 180 degrees.
Heat the olive oil in a saucepan or pan (preferably something that is then put in the oven) and fry the onions over medium heat until they caramelize and take on a deep golden color.
Remove them with a slotted spoon and pour into the