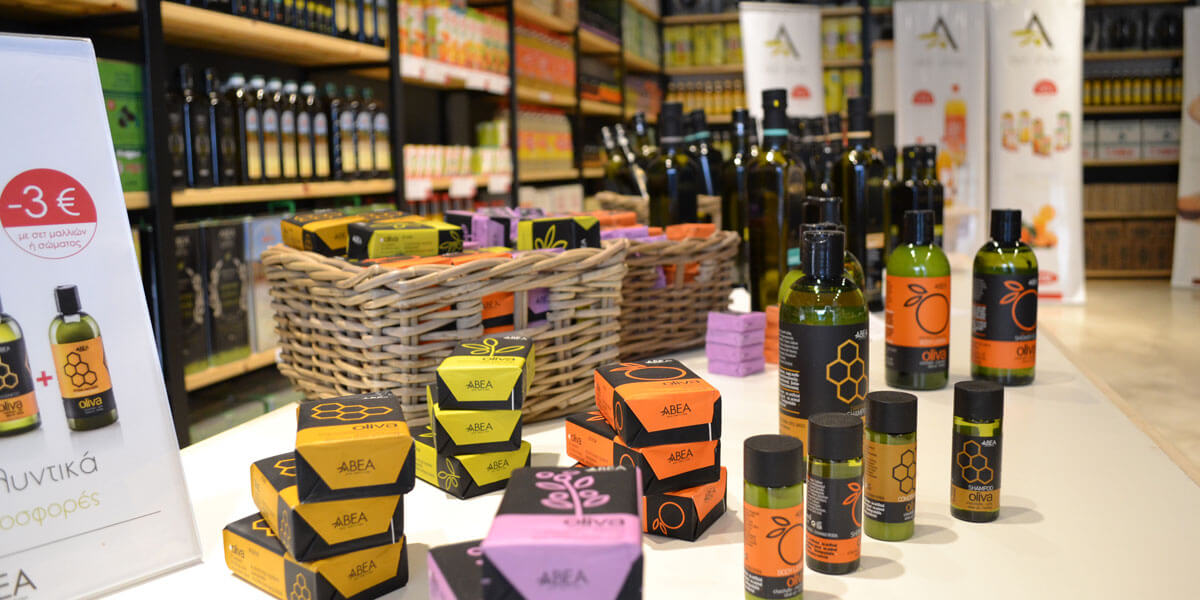 Welcome to our new shop!!
Renovated under a new concept the new shop of ABEA, in Skalidi 116 Chania, welcomes its visitors!
Established about seven decades ago, the store now offers exquisite Cretan products in a unique variety and offers. Traditional olive oil and cosmetic care products based on olive oil, essential oils, local juices, flour and dairy products. Its gradually expanding range of products aims to embrace selected traditional products of every sector of the local production. Our vision is to become a meeting point of quality and tradition.