Flutes with pastrourma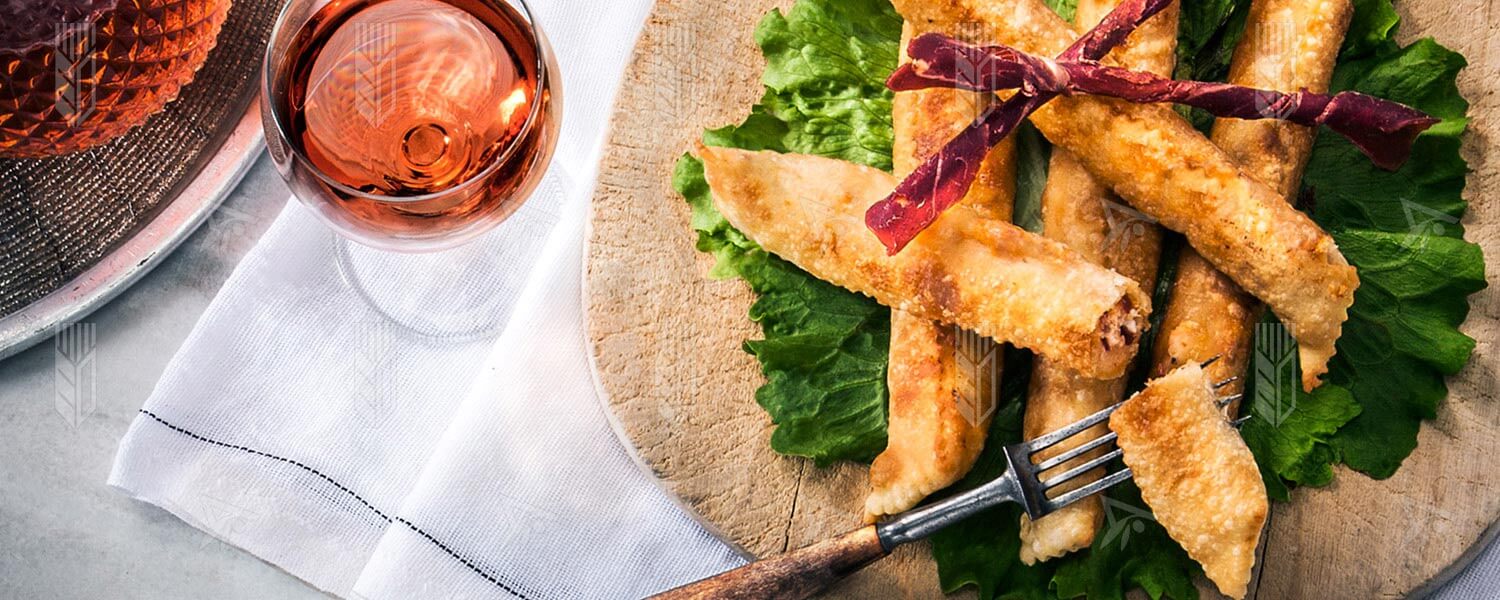 For the dough:
Hard flour Mills of Crete 250 gr. x 750gr. or 6 and a half teacups
Tsikoudia 125ml. or about 10 tablespoons
Extra Virgin Olive Oil ABEA 45ml. or 8 tbsp
Salt 8gr. or 1 tablespoon
Juice of 1 small lemon
For the filling:
4 slices Pastourmas (dried, cured beef) cut into small pieces
Myzithra 500gr. or 2.5 teacups
Kefalotyri or Cretan Graviera 300gr. or 2 teacups
6 Pomodori tomatoes without seeds  cut in half and simmered at 120 C for 60 minutes
IMPLEMENTATION
Prepare the dough with the pastry ingredients and spread it into a thin sheet then add a thin "line" of filling (add 2 tablespoons of flour to the ingredients when mixing). Cut with the firento and after we fold the ends of the dough, we roll tightly so that the long and narrow shape of the "flute" appears. Fry in a pan with extra virgin olive oil ABEA taking care not to overcook and "lose" their golden blonde color. Once fried, place on absorbent paper and serve immediately.