Pie with Beef and Black Beer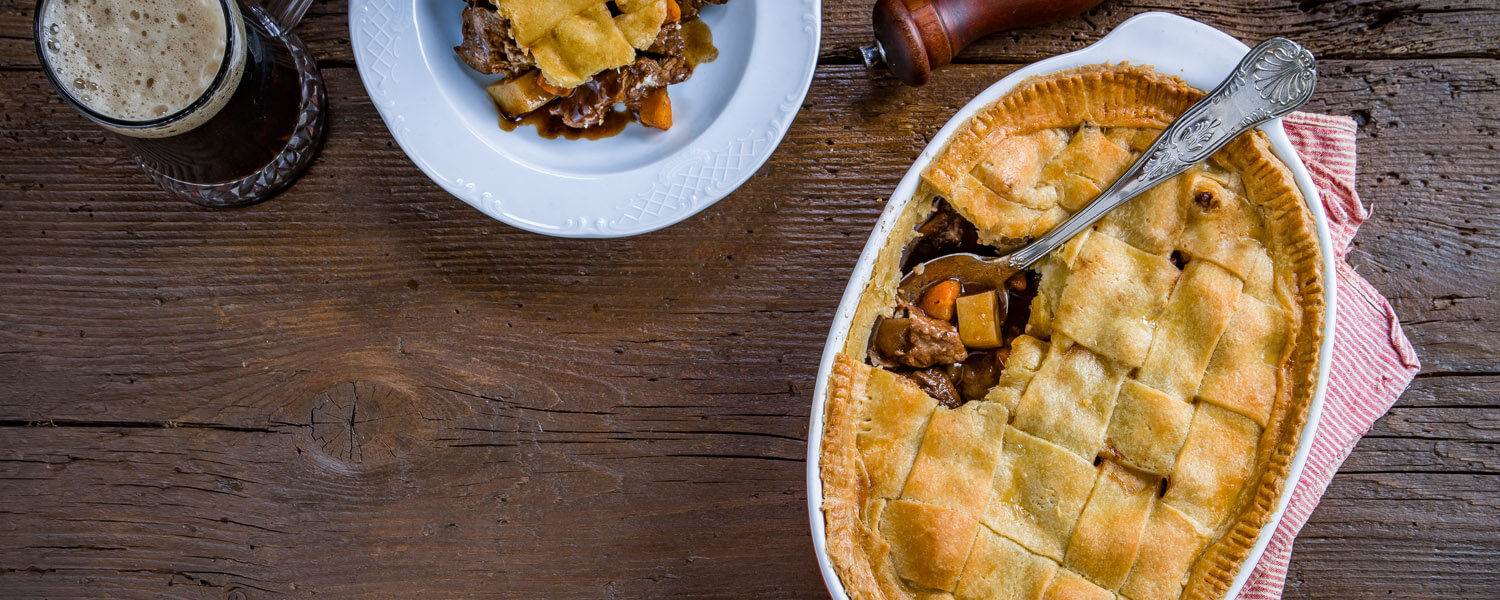 For the dough:
20 ml cretan raki
2 eggs
a little bit of salt
For the filling:
0.5 tablespoon tomato paste
beer Black Sheep Laukas
salt
pepper
fresh thyme
IMPLEMENTATION
We make a dough by molding all the materials together. We open a thick layer and we put half of it in our pan. We cook at 180 ° C without the filling for 15 minutes. At the same time, we make the filling. We saute the beef with the vegetables and when it becomes rosy we put salt, pepper, flour, paste, thyme and we end up with beer. We simmer for 1 hour with the lid until it has pulled out most of its fluids. We fill the pie, we cover it with the remaining dough and we bake for 1 hour at 180 ° C.